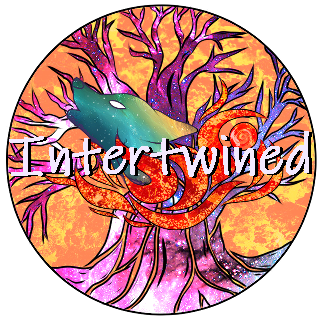 Intertwined
[Newsletter]The beginning
---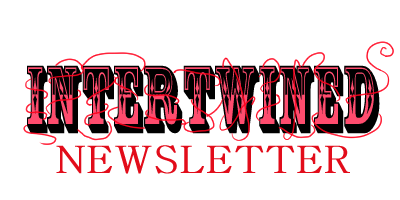 Good morning all! I want to start off first by thanking all of those who have tried out Intertwined and have enjoyed what we have created so far. I also want to extend a thanks to those who have offered us feedback on various parts of Day 1 so that we may go in and tweak some of the errors and issues that have been overlooked in the initial testing phases.
First, I want to note a few things, as the creator of Intertwined, I want to express that this game is going to touch upon a variety of topics that are currently in its development. The vision that I, as well as my team, are aiming for is to try and incorporate a very real feeling of finding your true self in a strange world. I would also like to express that I will do my utmost to make sure that updates are pushed out on time and with minimal delay. I personally know what it's like to love reading a story and being unable to turn the page to the next part.
This newsletter is a little design of mine to kind of offer a little bit of interaction with those who are following Intertwined as well as offer a way to keep everyone informed of how progress is going and other little tidbits that may pop up here and there.
So without further adue? Adoo? Awooo? [Editor note: Adieu :P ] I can't spell, bite me :3
ANYWAY! Here are a few little topics that we are working on currently.
Day 2
Let's just get to the nitty gritty. Day 2 is in the works, as well as Day 3. Right now, the main goal is to release a new day every month with a good chunk of content. My goal is 1-2 hours of content per day and possibly more if I have less code and art to do for one particular day versus the others. For a little teaser, Day 2 will focus primarily on furthering your bond with the two characters that you have met in day 1. It will also focus a bit more on the A.R.M.A. as well as introduce three new characters. One major and two minor.
Update Schedule
Okay, let's talk about the most important thing in this newsletter. The Update Schedule. I have given this a metric ton of thought, given I am the solo writer/coder/and artist. My team mainly helps with bug testing and proofreading. My decision is that I would like to aim for the second Friday of every month for a release date. This, of course, is my hope and if anything comes up of it I will make sure to let everyone know, but let's aim for that! Yay!
Patreon
The decision to make this game free for all to play wasn't hard, though support for the game would help immensely as I would be able to put more time and effort into polishing various areas and really fine tuning everything to where it is aesthetically pleasing and I don't want to rip my hair out if something sounds weird. This is a WIP though so there is no ETA yet on when a Patreon will go up, but I hope to have it done sooner rather than later.
Major Sprite Overhaul
I will be redoing the art for the sprites that are currently in game and using the new style for all sprites going forward. This new style will be much more detailed and fix certain issues such as sprites being too skinny or small. This is a huge work in progress so we may not see this update next month. More information on this will come as I continue work on it.
This is everything I have for now. I want to express my greatest thanks to everyone who is enjoying the journey so far and do not worry, I have SO MUCH more in store for everyone. This will be a very long game, but I want to make sure each and every part of it is up to the highest standards. If any of you have any questions or comments or anything about the game you can always leave a comment on the page and I will do my best to get back to you. Alternatively, you can always find me on twitter : @YukineAlterma
Until next time, Keep Marching on!
Yukine Alterma,
Lead Developer of Intertwined