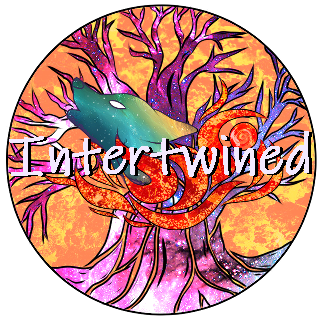 Intertwined
A downloadable game for Windows, macOS, Linux, and Android
Stories. They are the foundation of one's imagination and creativity. They are the building blocks of worlds beyond and the structure in which we learn to expand ourselves. Many of us sit and wonder if these stories are simply fantasy or they could exist somewhere in the vast expanse of space.

Little did some realize...
Some stories are more than fantasy... More than fiction.

Set in the year 2020, Melmond Reino Grant is a recent high school graduate who won a very difficult raffle to be admitted into Thornewood University. Thornewood is a prestigious school only granted to the most talented canines within Alterium. Acceptance into this school was akin to having the rest of one's life set right before it even began.
Little did Melmond know that dark secrets lay hidden within Thornewood that will bring forth a dark past, disturbing secrets, and a war that few foresaw coming and even fewer were prepared to handle.
Take a step into a new world of untold possibilities.
Only time will tell. Only fate can answer. As our lives become Intertwined!
Intertwined is an adult rated supernatural psychological horror visual novel that will have branching paths and unique mechanics. This visual novel uses a devotion system to determine who you will wind up getting close with instead of a standard route choice. Devotion will be obtained through various choices and actions made within the Visual Novel.
Install instructions
Download the files and extract them. Launch Intertwined.exe to play.