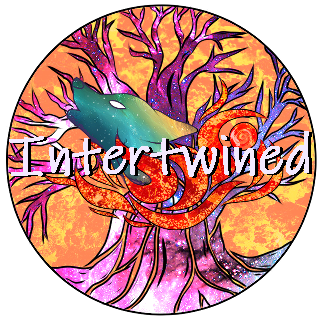 Intertwined
[Update]Intertwined 0.02ALPHA
---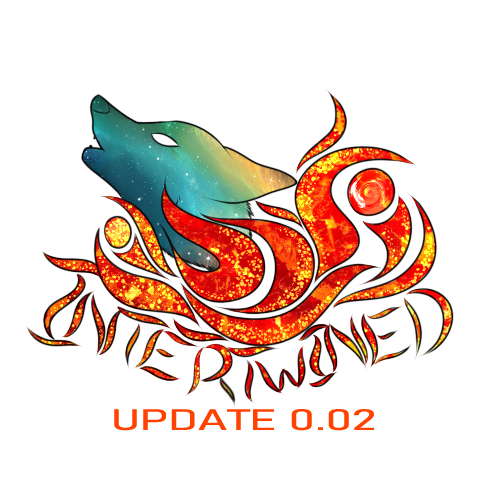 Good Afternoon to all! Yukine here with the first major update to Intertwined since the launch of the game last month in December of 2020. First and foremost, I want to wish everyone a Happy New Year from everyone here who has been working hard on Intertwined through the month. Next, I want to formerly thank my team for all the hard work they are doing to help release this novel in a timely fashion.
Here is a quick list of all who help make Intertwined what it is and what it will be :
Yukine - Head developer/Artist/Writer
Kalikanna - Lead proofreader
Melmond - Character designer/Tester
Now to move on to the bread and butter of the reason this post exists in our vast universe. Below you will find the patch notes for Update 0.02 and a few small teasers for what is to come in the future. Thank you to all who are enjoying Intertwined and I really hope that you will continue to stick with us as we unfold this amazing journey and you get to learn much more about the world and the characters we have worked so hard to develop!
UPDATE 0.02 PATCH NOTES
[New Content] DAY 2
Let's start with the main reason everyone is reading this! Today we release the next day in the Intertwined Series. Day 2 will feature 15,000 words of new dialogue with a couple of branching pathways to take. We see more action that includes the two characters that we met during our time in Day 1 : Iliff Monroe and Yukine.
Alongside the time spent with the two characters, you will be introduced to three additional characters during this day. One of which is a main character known as Ongaku Wusky that you see a profile for on the front page. The other two are side characters you will meet depending on your selections in the story. Remember that Intertwined is a very non-linear visual novel and your selections during the game can effect the outcomes later on.
[Patch]Rewrites for Day 1
We went back through day 1 and fixed many of the errors in the spelling as well as rewrote a few scenes that could use a facelift. As the game is very much still in Alpha we will be revisiting older days to do some quick rewrites, spellchecks, and adding new sprites or CG artwork. We want to make sure that every part of the Intertwined game is as polished as can be.
[Update] Logo
Okay I will be the first to talk about the elephant in the room, the logo for Intertwined was lazy and uncreative. I know booo shame on me for being lazy. Don't fret my dear readers, this was remedied in this update. The logo you see above is the new official logo for Intertwined and I could not be happier with it! (After re-doing the dang thing three times because I am an indecisive a- ANYWAY!) I hope it is more aesthetically pleasing to all of you!
[Update]Custom Cursor
Once again I am being a lazy butt and left the normal cursor instead of adding a bit of aesthetic. Well do not fret once more! The laziness has ended and we have a custom cursor designed with the old recycled failure of a logo I made as the second attempt after the initial. Waste not want not, am I right?
[Teaser]Character Sprite Update
It has come to my attention that our sprites looked a bit awkward and smaller than they should be. I brought this to the team and we have felt that indeed the sprites art was a bit rushed and seemed to be off in many ways. Throughout working on Day 2 we have also been going back to the drawing board for the sprites and doing a complete overhaul of their base look to make them look more realistic and less thin. This has been going well, but is quite the challenge as I had to change up the way I draw them a bit. I am hoping to have them ready definitely by day 4, but if I work fast enough day 3 is a real possibility.
Here is a small visual teaser of how the characters will visually change. If you have any feedback of the new changes, please do not hesitate to let us know. We do so much that often times overlook a few parts.
[Social Media]Intertwined Twitter Account
A twitter account has been created just for Intertwined to keep up on all of the information for the game. Here we post public notices and anything else that may be happening with the game and it is the easiest way to reach us with questions or concerns other than our Patreon.
You can find us here : @IntertwinedVN
[Social Media]Patreon
We have developed a Patreon for the VN so that we can use the funds towards better polishing the game in many ways whether it is by getting licenses for specific music or by hiring extra hands to well give us a hand with various parts of the VN creation process. The game will now and always be a free to play game that will release here every month(hopefully), but if you become a patreon we have a few neat benefits for you all that you may find awesome and we may add more down the line depending!
Thank you all who are enjoying the game so far and I really hope you are excited for what is to come as we are excited to bring it to you all! Until next time have fun and enjoy the game!
Yukine Alterma
Lead Developer
Files
Intertwined-0.2 MAC
176 MB
Jan 09, 2021
Intertwined-0.2 WINDOWS
193 MB
Jan 09, 2021