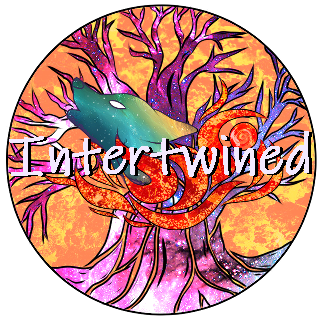 Intertwined
[Update]Intertwined 1.01 ALPHA
---
Content Update 1.01 - Chapter 2 Part 1 - Understanding
---------------------------------------------------------------
The latest update for Intertwined is here. Melmond has just settled into Thornewood University and has begun to really understand that this school will become the norm going forward. The next day at school is one that he won't soon forget. The knowledge and experiences that will begin for him will be something strange and new for him.
- Dive into the newest Chapter of Intertwined with 17,000 new words of story.
- New sprites for Yukine and Iliff have been added
- New locations have been added
- New music has been added
[IMPORTANT] To cater to both spectrums of people who may wish to play this visual novel, I have taken the liberty to split the game into two parts. What does this mean? When you hit the ESC button and go to the menu, you will see a new button called "Toggle NSFW". This button should be chosen at the beginning of the game if you want it ON or OFF. If you have this OFF, you will only see the story itself. If you have this ON, you will see the story as well as the side stories regarding the lewd scenes.
Finally, as a quick comment, there was some coding errors that may have broken save files. If you cannot progress to Chapter 2, you will need to re-create your save by starting the game again. I am sorry for this; I was not paying attention when I was coding a particular part.
As always, if you run into problems or bugs, please contact me so I can fix them!
Also, if you have any suggestions for the future of the game, let me know! I am always up for hearing new ideas!
One of the next updates I have on my list to tackle is the game size. Compression is really bad right now, so I will be working to remedy that here soon!
Thank you and enjoy Intertwined!

Yukine Alterma
Files
Intertwined-1.01-pc.zip
519 MB
Jun 10, 2022
Intertwined-1.01-mac.zip
501 MB
Jun 10, 2022
Comments
Log in with itch.io to leave a comment.
the re work is f ing great
Wow! Thank you, Yukine! Nice to see project alive!
Oh yes, it is definitely still alive. I have just had a ton of stuff going on in May that caused a huge delay and I do apologize for that.