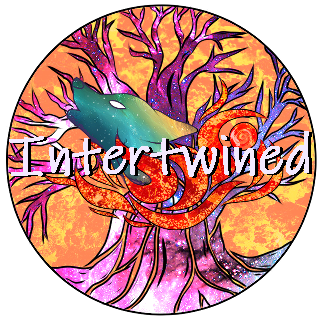 Intertwined
[Newsletter]What's to come?
---
Good afternoon,
I just wanted to drop a few quick notes on things to come for the VN in the future. This can be either the next update or the following ones as there is a bit of testing that will go into some of these.
Right now, I am creating and testing some animations that will be placed in the Visual Novel. My end goal is to try and animate the sprites with very simple movements such as blinking or tail wagging. This may change up a bit down the line, but for the moment we will keep it simple. If this is a success we may have less sprites for each of the characters, but animate them to be more life-like.
Chapter 1's will be coming to an end officially after Day 5. This will wrap up the questions about where the story is heading and also shine some light on a few things such as what is going on in the world of this VN and what your part is as the Main Character. Day 5 will be split into two parts which will explain a lot of questions many have in what is going on. Part 1 is supposed to focus on the Main Character and Part 2 is for the side characters.
Moving forward, I am planning to use a month between day 5 and day 6 to reel in and clean up many parts of Chapter 1 as we have come across a lot of bugs or typos that have been missed as well as touch up certain parts and areas. The team behind Intertwined wants nothing more than to give everyone the best experience they can get so this is why we want to do some quality control. In addition to Chapter 2, we are hard at work to produce a brand new title screen that will be much cleaner than the current one. This is in the works.
Aside from what was listed above, we have many more items on our list and equally as many in production already to give everyone a roller coaster of a ride as we take you through this long winded story. For those who are really into the story, keep reading as things get even more intense and as for those just tuning in, brace yourself for one hell of an experience.
As always, if there is any feedback you guys have please do not hesitate to let us know and we can take a look at it. The game is very large so we miss a lot of smaller details.
As always, if you love the game consider supporting our Patreon where you can find behind the scenes work and WIP of pieces of the VN.
Thanks again for reading,
Yukine Alterma
Developer of Intertwined