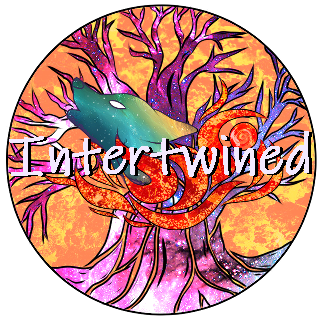 Intertwined
[Update]Intertwined 0.07 Chapter 2 - Caged
---
Hello all!
[PUBLIC RELEASE IS BEING RELEASED 2 DAYS EARLY DUE TO UNFORESEEEN CIRCUMSTANCES THIS FRIDAY]
Thank you for being patient over the last two months as our development team decided to take a bit of time to relax after finishing the first chapter. Do not fret though, we have worked hard as well when we had gotten fully rested and have now come back with an update and some new pieces for Intertwined. First and foremost, we have changed the landing page art to better reflect the game and what it really stands for. We have also done significant changes to some parts of the game to clean it up and make it more professional. To those who have supported us through donations and patreon, you can see where the funds have gone in this newest update.
Everyone at Intertwined hopes that you will enjoy these latest changes and also enjoy the story as it continues to unfold. As always, any questions or comments, let us know here! Thank you for being with us on this crazy adventure and we hope to bring more to you soon!
Thanks,
Intertwined Staff
Here is the patch notes for Update 0.07
V0.07 Update Notes
- This will be the first update of Chapter 2 - Caged
- Brand new Title Screen with animated scenes and different music that fit better with the theme of the game.
- Credits Screen has been updated to the current state of the game.
- First song with vocals has been added to the credits screen
- Credits Screen has been completely redone to give more emotion to the game
- Selection of Fate : Day 6 is the day you get to choose which character you wish to follow. The main story will continue as normal, but the side romance story and whose path you will learn the most about comes from who you choose to select.
Day 6-
- Added new content for Day 6. This is the first day in Chapter 2.
- 13,000 words of new content.
- One edited Iliff sprite(Reflection of the events of Day 5 part 2)
- Spoiler for Chapter 2 removed from end of Chapter 1.
- New music and areas based on who you choose
ARMA
- As we all remember, ARMA was broken in the last day. This remains true. ARMA's interface will be absent in the days until he can be fixed. You can access the menu by hitting the ESC button.
- Chapter Screens and titles coming soon. They are currently in the works!
- Chapter 2 screen has been added. Working on Chapter 1 still.
- Background image on the options screen has been updated
- Various typos have been corrected
- A few plot holes have been edited.
- Several broken code has been fixed.
- NSFW content will also be added soon. I am still working on a code to make the game switch between SFW and NSFW mode. Sorry this is taking so long :c
- A few more fixes and changes will be coming in the later updates. Stay tuned and enjoy. Things are just starting to heat up!
Files
Intertwined-0.07 PC
373 MB
Jul 08, 2021
Intertwined-0.07-MAC
355 MB
Jul 08, 2021