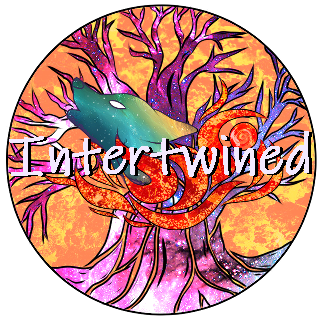 Intertwined
[Newsletter]Sprite Changes and 1.0 Update
---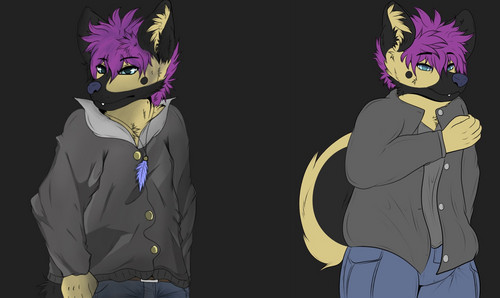 Happy Friday all!
Once again, I am sorry this is taking forever, being the writer, artist, and coder can become a very tedious project in between working on other areas. The 1.0 update which will feature the re-written day 1 will be coming soon. In the meantime, I wanted to show some progress in the art department.
One of the concerns that I had when making the sprites is complexity along with the idea of the sprite matching up with the background and any CG pieces that come with it. After a bit of thought, I decided to take them back to the drawing board and simplify them down a bit and the result is as shown above. I stripped away the heavy shading and used a vector-style line art that accompanied with some new code will show the sprites a lot crisper and will not have any blurring issues which I have noted in the previous versions of the Visual Novel.
I am curious what everyone thinks of the new changes so comment your thoughts below.
I have also re-opened my patreon now that I am actively working on Intertwined again. Link below. It will feature a lot of ideas and brainstorming that I have alongside some other art pieces I do on the side both for this game and commissions I take.
Yukine Alterma is creating Furry Artworks | Patreon

Anyway, I hope to have a build ready soon and I really do hope the new 1.0 update with all the overhauls to the story and sprites will be liked.
Thanks again!
Comments
Log in with itch.io to leave a comment.
OMG finally...
I can't wait
I have not made one yet. I do plan to sometime in the future once I get things finalized with this new update.
ok, lmk when you do, ill gladly join
I actually think I prefer the new sprites. They may be less detailed, but they look a lot cleaner. This makes it easier to create more variety for each character. In the end, I just want you to go with whatever is easier for you. I've seen too many artists burn themselves out trying to get as much done in a short amount of time. Go at whatever pace is best for you. That way you won't overwork yourself and we'll get a better product in the end.
I definitely agree. The less detail allows for more variety in the end and all in all I think it definitely will deliver a better product. I want to focus a lot on the story while also giving a decent amount of sprite versatility in the end. It may start out slow in the beginning since I dont have many new ones, but it will get rolling soon enough!
Long as your able to make them more expressive as a result of these changes (emotion changes are more notable, aside from perhaps Yukine (or others) for obvious reason that he not so expressive himself.
That's the goal is to make more expressive sprites and by simplifying the style down it gives me the power to do that easier than when one sprite takes a significant amount of time to create. The goal is to add more and more sprites with each update that goes on.
Which also means by the end it would easier, should you choose to, not going to even encourage it in fact, add shading!
Towards the end I may add simple shading but probably not the crazy amount I did before just for simplicity sake.